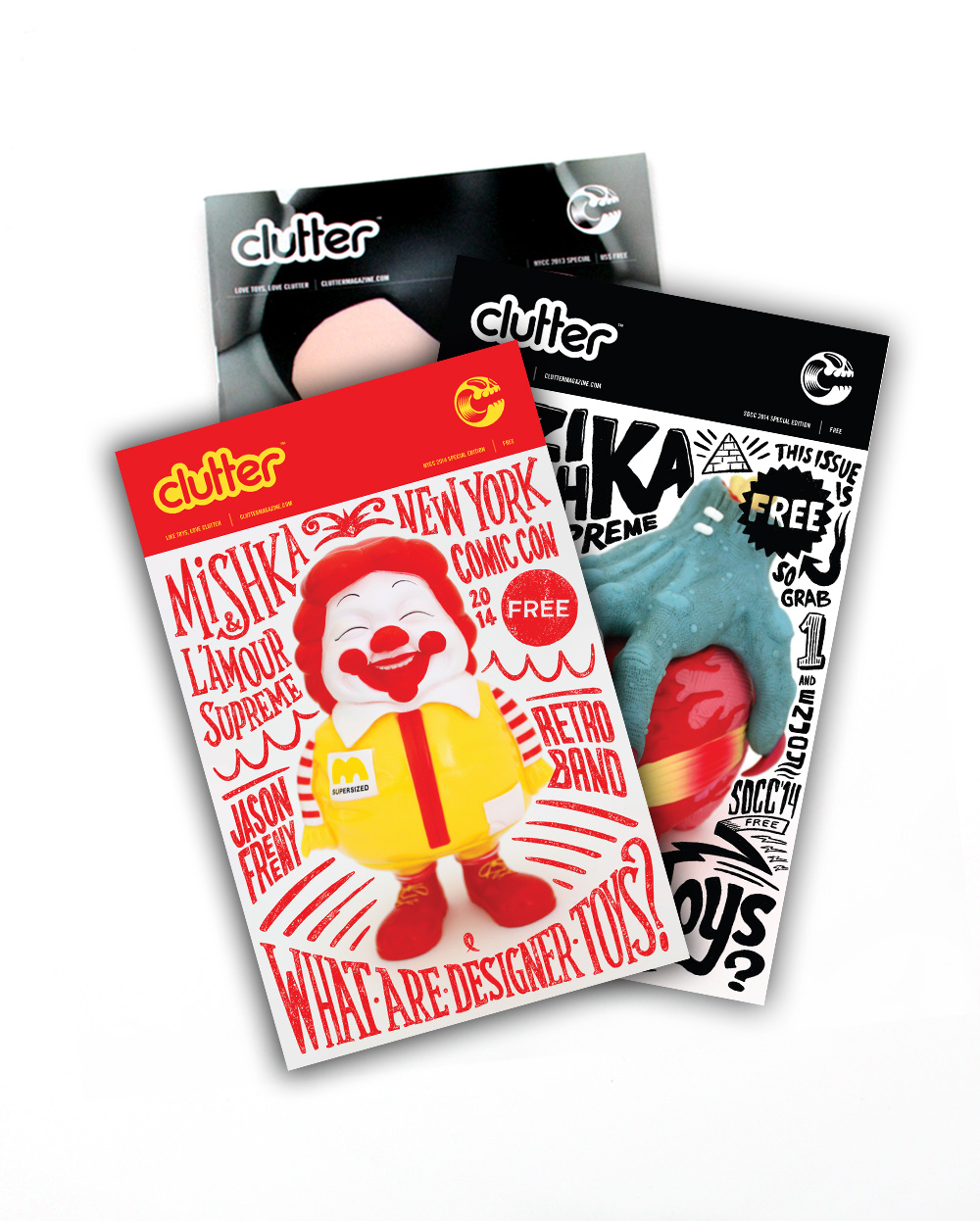 Price Includes Shipping
Clutter Magazine is offering a subscription plan, the ultimate solution to an easier life filled with toy loving goodness. Subscribe now and you'll be guaranteed your Clutter fix every month — yes, we're monthly now and we're willing to save you the trouble of trying to track issues down!
Delivered straight to your door without you ever having to think about it, you'll be charged for these full color 5.5" x 8.5" magazines on a month-to-month basis. No long term commitment and you'll have the ability to cancel anytime!
Please note: Subscriptions begin with the issue released the month you sign up for your subscription.You will be charged on the 1st of every month for the new issue.
As shipping is included in the price and it can be expensive, we are offering two options: Monthly and Quarterly. You can opt to receive your copy every month, as it is published, or have copies reserved for you and mailed quarterly to save on shipping.
This is a recurring subscription you will be billed either monthly (when an issue is due) or Quarterly depending on the choice.
2016 Print Schedule
- Issue 38 – May / June SPRING 2016 - Street Date: June 10, 2016

- Issue 39 – July 2016 (SDCC) - Street Date: July 12, 2016

- Issue 40 – Aug / Sept SUMMER 2016 - Street Date: September 9, 2016

- Issue 41 – Oct 2016 (NYCC) - Street Date: October 7, 2016

- Issue 42 – Nov 2016 (DCON) - Street Date: November 4, 2016

- Issue 43 – Dec / Jan WINTER 2017 - Street Date: January 13, 2017