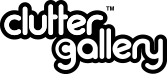 The Clutter Gallery, 163 Main Street, Beacon, NY 12508 is focused on showing quality work by both established and emerging artists in the fields of toy design & customization and modern pop & lowbrow art. Located in the artistic community of Beacon, NY, the Clutter Gallery's exhibitions are open to the public and free of charge. Read More.
---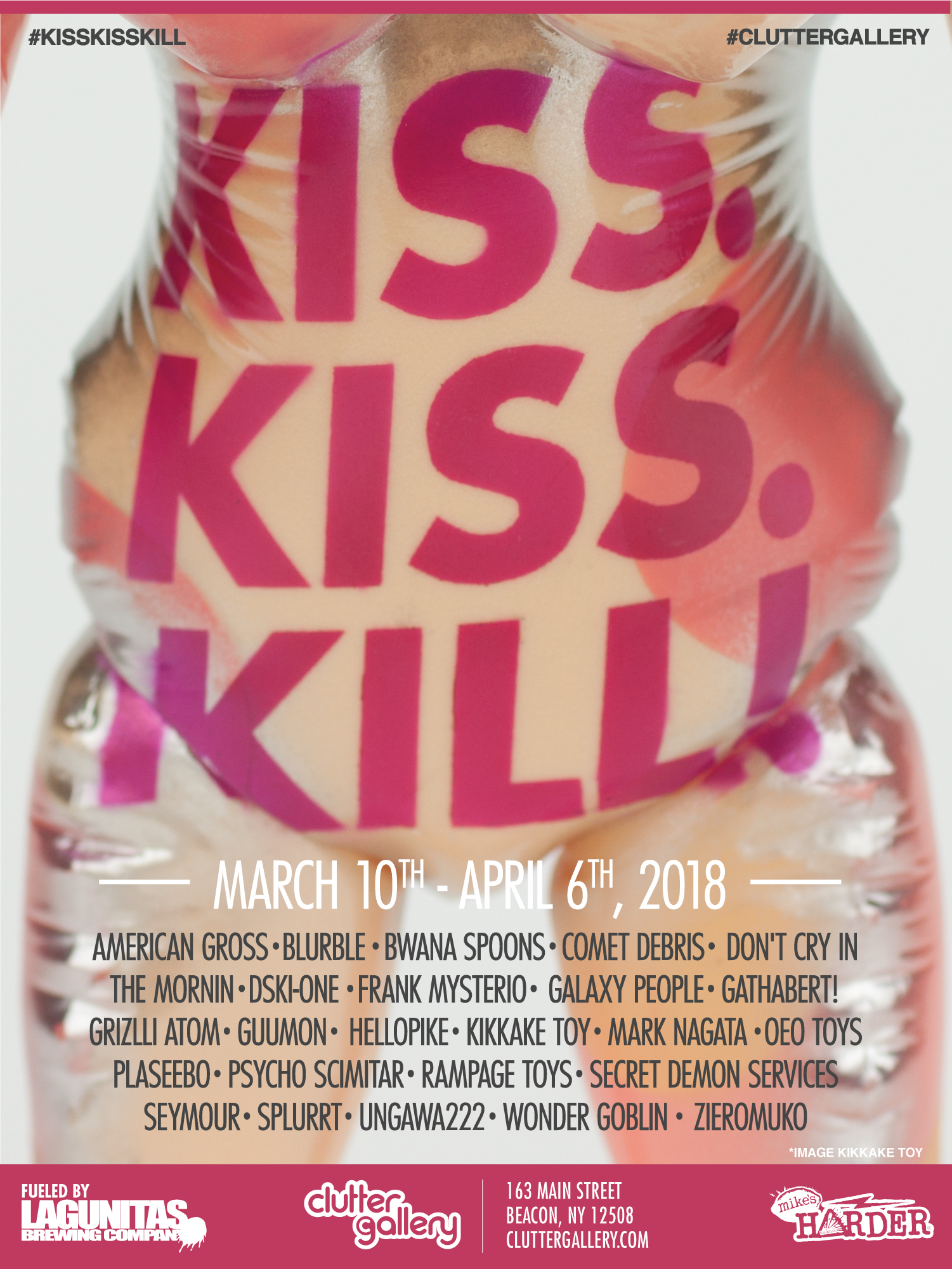 CURRENT SHOW:
Kiss, Kiss, Kill!

March 10th - April 6th, 2018
Clutter Gallery is excited to present "Kiss, Kiss, Kill!", a celebration of amazing talent in Kaiju and Sofubi!
The opening reception will be free to the public and take place on March 10th from 6-9pm. Free treats from North Brooklyn Eats, and beer provided by our awesome friends at Lagunitas and Mikes Harder will be provided! The works will remain on display until April 6th, 2018. Opening reception will be free to the public
Participating artists include:
American Gross • Blurble • Bwana Spoons • Comet Debris • Don't Cry In The Mornin • DSKI-One • Frank Mysterio • Galaxy People • Gathabert! • Grizlli Atom • Guumon • Hellopike • Kikkake Toy • Mark Nagata • OEO TOYS • Plaseebo • Psycho Scimitar • Rampage Toys • Secret Demon Services • Seymour • Splurrt • Ungawa222 • Wonder Goblin • Zieromuko
UPCOMING SHOWS:
2018 Calandar:
April 12th: RYCA April 12th: Special Event May 12th: TBA May 12th: Kyle Kirwan Solo Show June 9th: Chris RWK Presents: Cluttered June 9th: Czee Solo Show July 14th: Remjie // Seymour July 14th: Boy in the Corner Solo Show Aug 11th: TBA Aug 11th: Colus Solo Show Sept 8th: TBA Sept 8th: Horrible Adorables Solo Show Oct 13th: Erica Borghstijn-Prinse Solo Show Nov 10th: TBA Nov 10th:Kaori Hinata Dec 8th: Gift Wrapped Dec 8th: Lisa Rae Hanson // I Break Toys Solo show
JOIN THE PREVIEW LIST:
---
GALLERY SHOWS