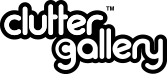 The Clutter Gallery, 163 Main Street, Beacon, NY 12508, a branch of the Clutter Media Group family, is focused on showing quality work by both established and emerging artists in the fields of toy design & customization and modern pop & lowbrow art. Located in the artistic community of Beacon, NY, the Clutter Gallery's exhibitions are open to the public and free of charge. Read More.
---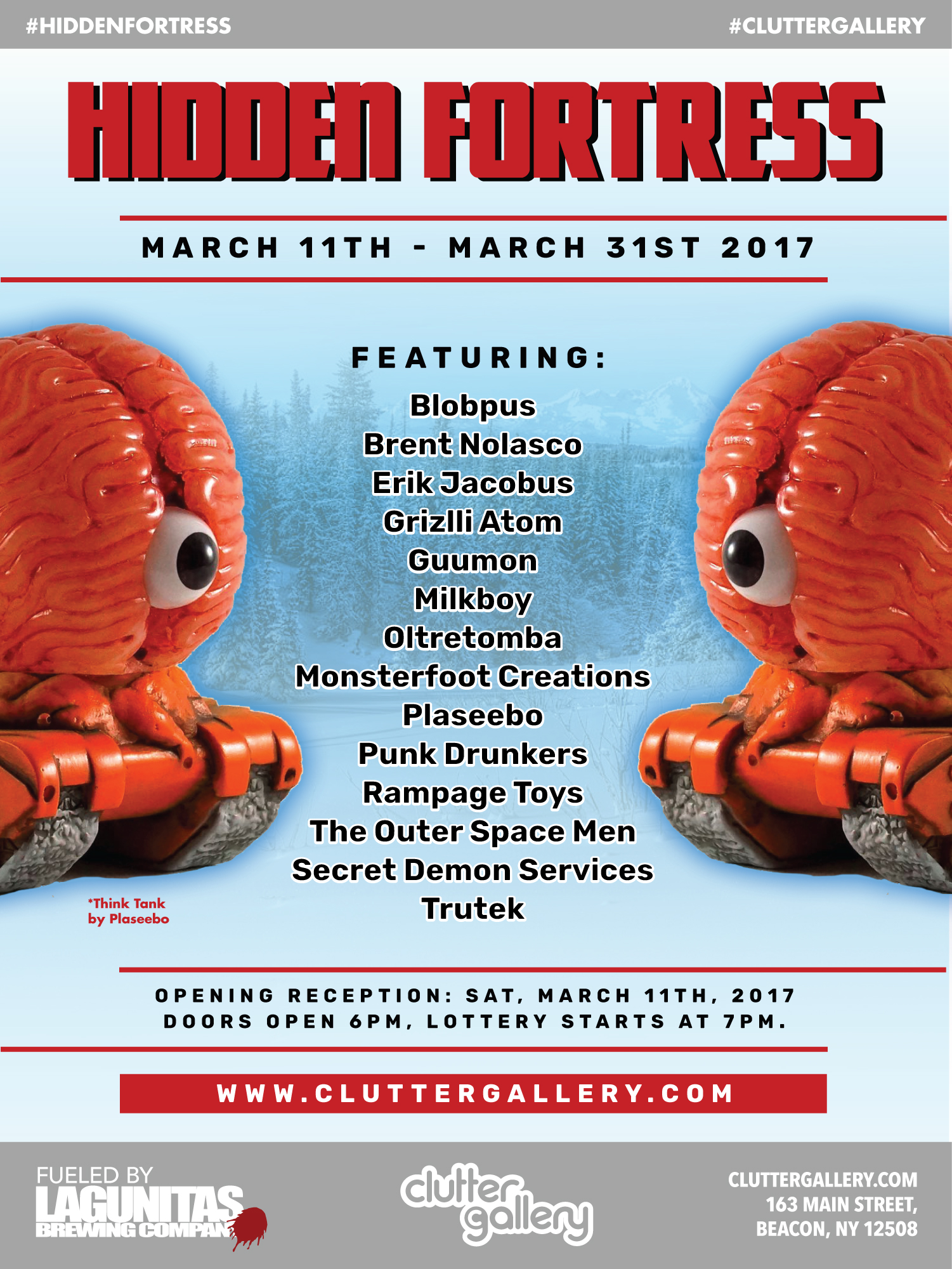 CURRENT SHOW:
Hidden Fortress
March 11th - March 31st, 2017
Clutter Gallery is excited to announce Hidden Fortress, a group Kaiju show curated by Guumon!
The opening reception will be free to the public and take place on March11th from 6-9pm. The works will remain on display until March 3rd, 2017.
Participating artists include:
Blobpus, Brent Nolasco, Erik Jacobus, Grizlli Atom, Guumon, Milkboy Oltretomba, Monsterfoot Creations, Plaseebo, Punk Drunkers, Rampage Toys, The Outer Space Men, Secret Demon Services, Trutek.
UPCOMING SHOW
RAMPAGE
April 8th - May 5th, 2017
A solo show by RAMPAGE TOYS.
JOIN THE PREVIEW LIST:
---
GALLERY SHOWS