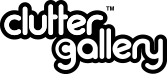 The Clutter Gallery, 163 Main Street, Beacon, NY 12508, a branch of the Clutter Media Group family, is focused on showing quality work by both established and emerging artists in the fields of toy design & customization and modern pop & lowbrow art. Located in the artistic community of Beacon, NY, the Clutter Gallery's exhibitions are open to the public and free of charge. Read More.
---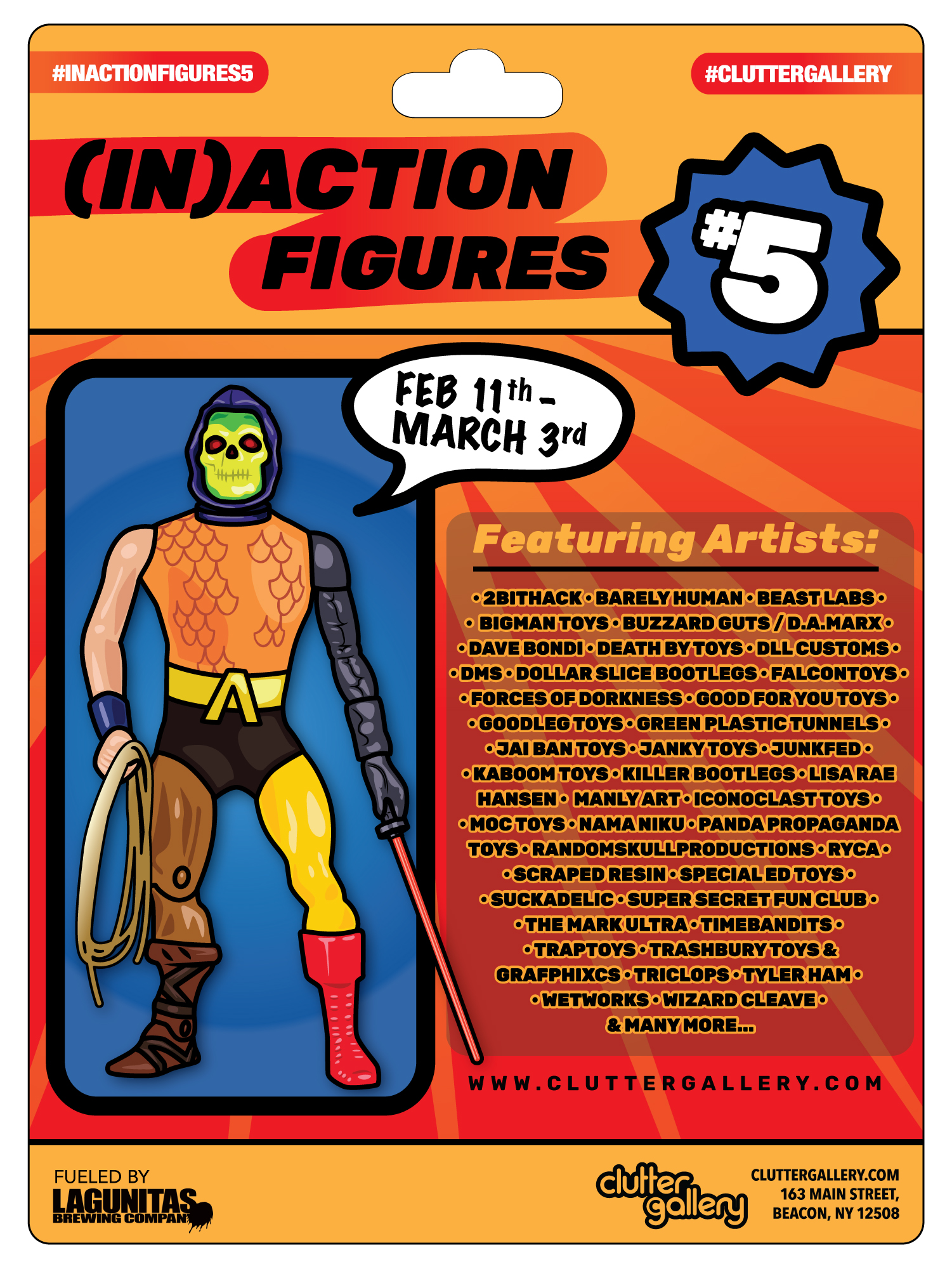 CURRENT SHOW:
(In)Action Figures 5
Feb 11th - March 3rd, 2017
The 5th installment of "(In)Action Figures" our annual celebration of the art of the action figure. Intended to elevate action figures, bootlegs and other retro toys, this exhibit recalls the heyday of the Action Figure format – the 1970's and 80's.
The opening reception will be free to the public and take place on February 11th from 6-9pm. The works will remain on display until March 3rd, 2017.
Participating artists include:
• 2bitHACK • Barely Human • Beast Labs • BigMan Toys • Buzzard Guts / D.A.Marx • Dave Bondi • Death by toys • DLL Customs • DMS • Dollar Slice Bootlegs • Falcontoys • Forces of Dorkness • Good For You Toys • Goodleg Toys • Green Plastic Tunnels • JAI BAN TOYS • Janky Toys • JunkFed • Kaboom Toys • Killer Bootlegs • Lisa Rae Hansen • Manly Art • Iconoclast Toys • MOC Toys • Nama Niku • Panda Propaganda Toys • Randomskull productions • RYCA • Scraped Resin • Special Ed Toys • SUCKADELIC • Super Secret Fun Club • The Mark Ultra • Timebandits • TrapToys • TRASHBURY TOYS & GRAFPHIXCS • Triclops • Tyler Ham • Wetworks • Wizard cleave • & Many More...
UPCOMING SHOW
---
GALLERY SHOWS