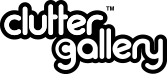 The Clutter Gallery, 163 Main Street, Beacon, NY 12508 is focused on showing quality work by both established and emerging artists in the fields of toy design & customization and modern pop & lowbrow art. Located in the artistic community of Beacon, NY, the Clutter Gallery's exhibitions are open to the public and free of charge. Read More.
---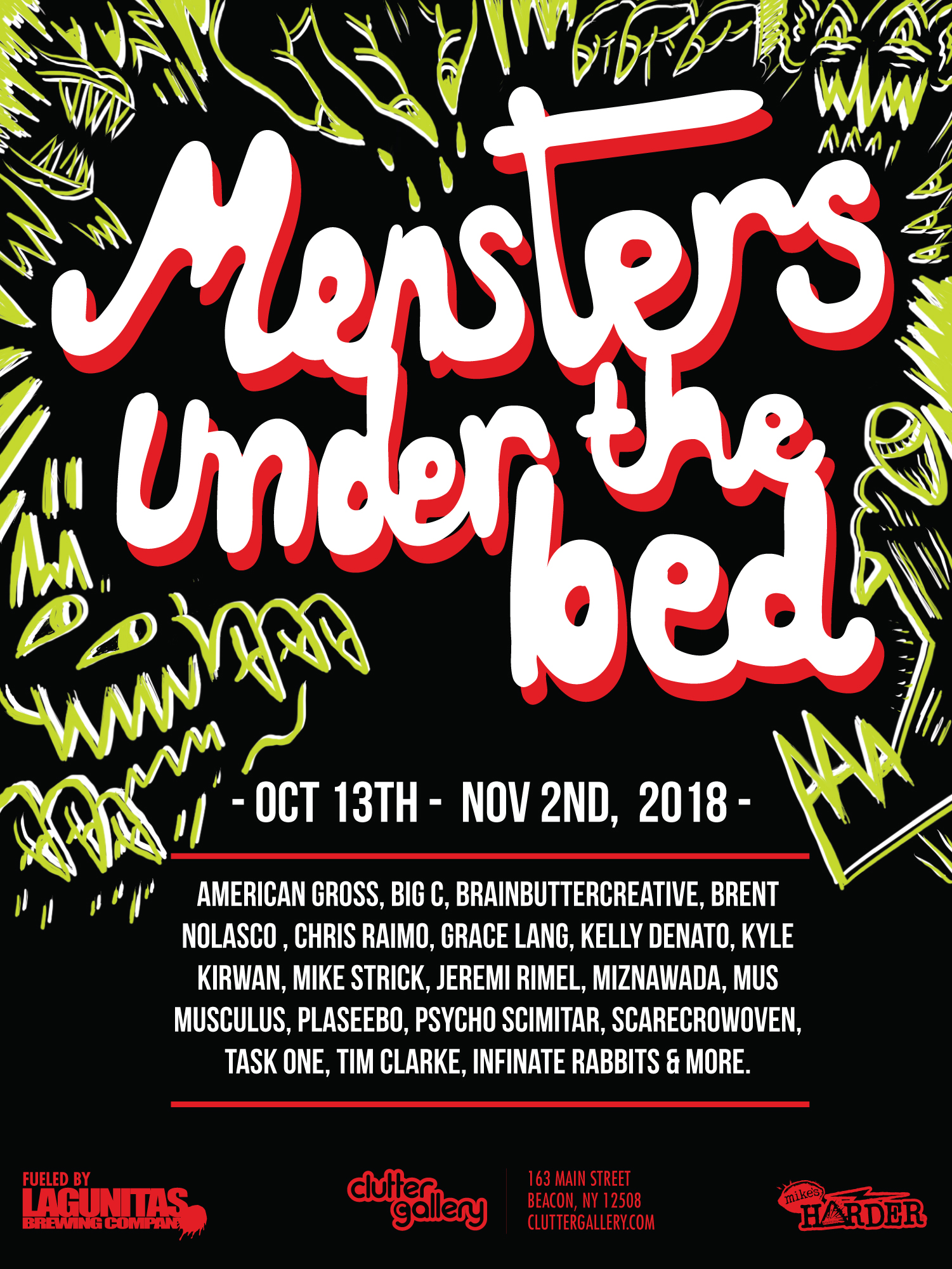 CURRENT SHOW:
Monsters Under The Bed

Oct 13th - Nov 2nd 2018
Clutter Gallery presents a spooky spectacular just in time for Halloween! 




Presenting the following amazing artists:

American Gross, Big C, BrainButterCreative, Brent Nolasco, Chris Raimo, Grace Lang, KELLY DENATO, Kyle Kirwan, Mike Strick, Jeremi Rimel, Miznawada, Mus Musculus, Nick Nightmare, Plaseebo, Psycho Scimitar, Tim Clarke, Infinite Rabbits & More.
- - - - - - - - - - - - - - - - - - - - - - - - - - - - - - - - - - - - - - - - - -
UPCOMING SHOWS:
2018 Calandar:
Oct 13th:
Haloween Group Show
Dec 8th:
Gift Wrapped 2018 -
2019 Calandar:
Jan 12th:
Quiccs Solo Show
Jan 12th:
HX Studio Solo Show
Feb 9th:
InAction Figures 7
Feb 9th:
Nigglife/br>
March 9th:
The Biennale
March 9th:
Cat Atomic Solo Show
March 9th:
Fluke Solo Show
April 13th:
Botts, Bubbles & Luna
May 11th:
Rampage presents: Akamatsu
May 11th:
Peter Flores Solo Show
June 8th:
Task One Solo Show
July 13th:
Jay222 Solo Show
Aug 10th:
Rampage presents: Devil Robots / Art Junkie
Aug 10th:
Mr Mitote Solo Show
Sept 14th:
The Bride of Planet Rainbow Sparkles
Sept 14th:
Beanie Bat Solo Show
Oct 12th:
Halloween Kaiju Show
Oct 12th:
Erica Borghstijn-Prinse Solo Show
Dec 14th:
Gift Wrapped 2019
Dec 14th:
Lisa Rae Hanson // I Break Toys Solo show
JOIN THE PREVIEW LIST:
---
GALLERY SHOWS